Ini Dia Toilet Pintar yang bisa Membersihkan Diri Sendiri 
Kemudahan dalam Genggaman
Toilet yang mampu dioperasikan melalui smartphone ini membalut kenyamanan spa dari Jepang serta teknologi mutakhir dari Jerman.
Sebagai sanitary brand terkenal asal Jerman yang telah berdedikasi sebagai pionir berbagai terobosan di bidangnya, Grohe meluncurkan produk smart shower toilet, Sensia Arena. Mengusung tiga aspek unggulan, yaitu perfect skin care, ultimate hygiene clean, dan personal comfort, Sensia Arena memiliki beberapa ftur canggih yang bisa diatur menggunakan remote control, tombol yang terdapat pada sisi seat cover, hingga smartphone. Kekuatan air, posisi shower arm, serta temperatur air smart shower toilet ini dapat disesuaikan dengan selera pengguna. Hanya dengan mengunduh aplikasi di smartphone, pengaturan favorit dapat disimpan dengan mudah.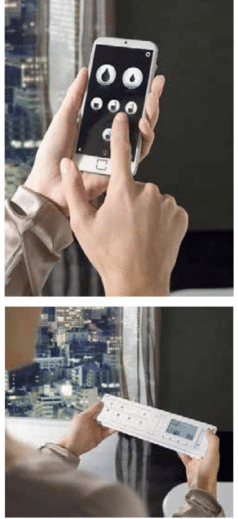 Selain memiliki ftur self-cleaning, Sensia Arena dilengkapi oleh triple vortex ?ush yang menggabungkan tiga outlet air terpisah untuk menciptakan pusaran air yang efektif. Berkat teknologi HyperClean dengan silver ion, Sensia Arena dapat mencegah berkembangnya kuman hingga 99%. Bersih saja tidak cukup, toilet ini juga memiliki inovasi odour absorption yang dikombinasikan dengan Airshield untuk mencegah aroma tidak sedap. Sensia Arena dilengkapi oleh discreet night light yang dapat menerangi dan orientasi saat gelap. Berkat bentuk yang dinamis serta ftur yang canggih, toilet ini telah berhasil memenangkan iF Design Award, the Interior Innovation Award, the Plus X Award, dan the Green Good Design Award.